Jurassic World: Dominion Dominates Fandom Wikis - The Loop
Play Sound
Bungie.net is Bungie, Inc.'s official website and main communication channel between Bungie and its community through it's weekly blog update series, Seventh Column Week in Review (2001-2004), Bungie Weekly Update (2004-2016), Bungie Mail Sack (2011-2013), and This Week at Bungie (2016-Present).
History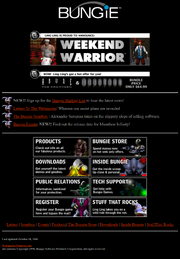 1995: The Beginning
Bungie Co-Founder Alex Seropian registered Bungie.com on June 13, 1995, and Bungie.net on April 22, 1997.[1] Bungie.net was created for Bungie's fans to congregate, discuss Bungie's games, and to provide updates on Bungie's ongoings. Bungie.com was altered as more of a public relations website focused on providing company updates, job opportunities, selling their games, history of the company, and contact information. By April 2004, Bungie.net became the only official website for Bungie, with Bungie.com becoming a private website.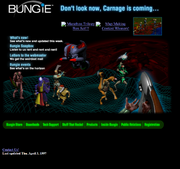 1997-2001: Myth
Myth: The Fallen Lords was revealed as Bungie's next game on December 6, 1996. With the game featuring online battles, Bungie realized that thousands of players would pick up the game and test their mettle in online battles without reading the manual or dealing with complex network settings, so on October 14, 1997, Bungie announced it would configure a "free Internet game server," called Bungie.net, to include every feature one could wish for to deliver one-click multiplayer gaming as quickly and easily as using a web browser.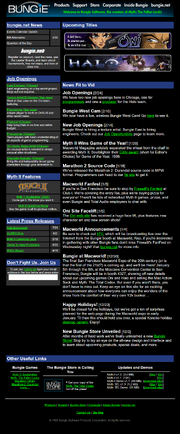 2001-2004: The Seventh Column and Halo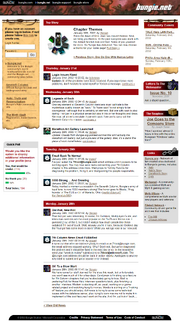 2001
On Nov. 14, 2001,[2] Bungie.net relaunched and Yeroen (Max Hoberman) introduced the 7th Column,[3] the "Official Bungie fan club and underground army." It was established to help Bungie pave the way toward World Domination and foster development of the Bungie community.
As a part of the fan club, members could create their own Chapters (a.k.a Groups) with the intention that each Chapter having an interest and intent to host local, Bungie-related gaming LAN parties.[4] The first Chapter created was The Marty Army. Within a day, over 50 Chapters had been created.[5] Within five days, over 120 Chapters had been created.[6] Eventually, Chapters started getting removed due to a lack of activity.[7]
As part of the relaunch, Myth information was put into the Myth Vault,[2][8] with the forums moving to the Myth Vault Forums.[9]
2002
On January 30, 2002,[10] themes for Chapters were introduced: Default, Marathon. Myth, Oni, Marines, Covenant, and Forerunner. In February,[11] the Soffish theme was added. In April,[12] more themes were added: Pimps at Sea and Marathon Black. In May, Hunters,[13] Master Chief,[14] tru7h,[14] XBOX,[15] PoA (Pillar of Autumn) Light,[16] and a "Disturbing" theme.[17] In June,[18] the Warrior theme and Revolution theme were added. In September,[19] the Shade theme was added. In November,[20] the Marines of Old theme was added, and, later that month,[21] a theme contest was held where the creators of the top three themes would receive gift certificates to the Bungie Store.
On March 12,[22][23] Yeroen created "Chapter Founders,"[24] a gathering place for all chapter administrators. In July, the Myth Vault Forums[25] were shut down due to a lack of activity.[26] Later that month,[27] two new forums were introduced: The Underground,[28] "a place for Bungie fans of all shapes and sizes to gather and discuss just about anything and everything Bungie related," and The Septagon, a forum for chapter founders and active members of the Seventh Column to "Discuss ways to improve the Seventh Column and to help Bungie take over the world!" To moderate these forums, Yeroen promoted a few Chapter members to become Forum Moderators. At the end of the month,[29] forums for every Chapter were added, and so was a new website feature: Comics.[30]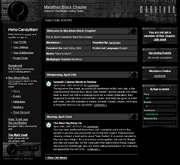 2003
In March 2003,[31] it was announced that there were over 3,279 active chapters and over 10,800 registered members of the 7th Column. Three new themes were also added:[32] Pathways and Dossiers & Memories (both tributes to Pathways into Darkness), and First and Last featuring the Master Chief fighting the Covenant. In June,[33] two new themes were added: Warrior and Revolution. By August,[34] 27 themes had been created, and four more were added: H2, Thieves in the Night, Shotguns, and Euphoria Station. In October,[35] with the launch of Halo: Combat Evolved for PC, a new forum was created: The Maw.[36]
In November,[37][38] it was announced that a rebirth of a new and improved Bungie.net would be coming in the not too distant future, with the first change being that all members had to create a .NET Passport account that would link to their Bungie.net account. The .NET Passport account system was being used because of new features that would be appearing on the website soon, with hints that it would allow users to interact with Xbox Live on the web.[39]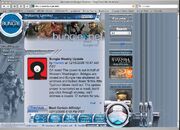 2004-2007: The New Hotness
2004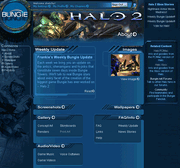 On April 9, 2004, the new version of Bungie.net launched. It included new navigation along with a navigation bar, a new appearance, the ability to see your Xbox Live Friends List, stats for Halo 2, and more news. In addition, a new forum was created for Halo 2: New Mombasa. New forum avatars were also added,[40] with the promise that people could submit new ones in the future. Throughout the month,[41] a "Bungie.net Launch Week Prizetacular Sweepstakes" was launched, the Webmaster's Letters returned, the new site apparently caused a "massive decline in work," the post counter was removed due to elitism, the topic listings were increased to show 25 topics instead of 10, and many links were fixed.
In May,[42] five new forums were introduced: New Mombasa for Halo 2, The Library for Halo 1, Voting Booth to vote in Official Bungie.net polls, The Classifieds to recruit members to a 7th Column Chapter, and The Flood as an official off-topic forum. New avatars were added as well. The 7th Column site and Chapters were still on the old site, but due to the influx of new members[43] it was breaking, so Chapter creation was put on hold. Sketch said that the updated community functionality would be rolling out in the next few months.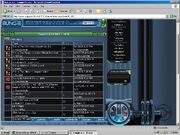 In September,[44][45] the 7th Column Chapters returned. They had a new look, a new forum system, a new security role system, and a different user database system. Due to the transition to the new site, the event system wouldn't be making the transfer, and neither would any Chapter forum posts. Any fanclub that had less than three members were deleted, and only news stories created from April 12, 2004 were transferred. User information was also changed, with several data points removed since they had nothing to do with the 7th Column's goal of fostering LAN parties and Bungie-related shenanigans. The Guest Book, Contact Info, FAQ, Links, and Articles all returned. Themes, however, did not transfer. In October,[46] Sketch asked the community to help create new themes. Eventually, three themes were added.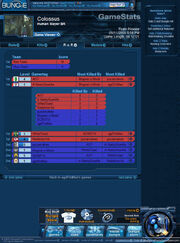 In November, Halo 2 launched and Bungie.net was updated to record payer game history, stats, and Halo 2 clans. A new forum for Halo 2 multiplayer called Zanzibar was created,[48] with New Mombasa becoming a Halo 2 general and campaign forum.
At the end of 2004, IGN.com hosted "IGN Xbox Best of 2004" Award, and Bungie's website and Halo 2 stats section won "Most Innovative Design for an Xbox Game."[49]
2005
In January 2005,[50] Halo 2 emblem forum avatars were added to everyone's accounts, and new Group themes were added. In April,[51] the forums were updated so that moderator and employee text would show up better, the "color" text formatting option was removed, and thread icons were altered to show if a thread was new, a hot topic, was old, or if a Bungie employee had posted in it. On May 9, The Zanzibar forum was removed. In October,[52] the "Most Popular Forum Thread" sidebar returned for Chapters. As a result, HFCS, the officially forum moderator Chapter, had to start hiding what they wanted to discuss with each other by using Bungie-related titles, such as "Naked pics of stosh."
2006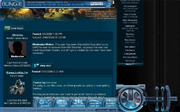 In May 9 2006,[53] Halo 3 was announced. With the announcement came a new Halo 3 Forum.[54] The Zanzibar Forum was removed,[55] with the New Mombasa and Optimatch Forums becoming the only Halo 2-related forums. It was later revealed[56] by FoMan123 and Duardo five years later that moderators could still move threads to the Zanzibar forum but they couldn't access it. In November,[57] 50 new avatars were added to the forums.
2007-2009: The New Bnet
2007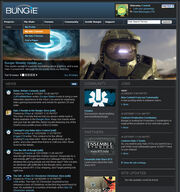 On March 19, 2007,[58] Bungie.net was updated in preparation for Halo 3's launch. Aside from a visual overhaul, many fundamental changes were made to the content system, a new layout control system was added, and everything from the forums to profile and stat pages changed. In addition, people could find their stats within their profile instead of them being separated, moderators were able to grant "warnings" and see warning and ban history for users, and a hidden system was implemented that would reward consistently good users. This system would eventually become Member Titles. Due to the update, Chapters (now known as Groups) weren't converted to the new system, but Achronos said they would be implemented at a later date. The bottom navigation bar was also removed.
In May,[59] the Halo 3 Multiplayer Public Beta went live, as well as a new Halo 3 Beta Forum.[60] Users could see their games and track their stats.
In June 11, Halo 3's Iris alternate reality game began on the website and forum with a thread created by the mysterious AI Adjutant Reflex, ending in August.
In September,[61] it was announced that, as part of Halo 3's launch, a "new and improved" version of Bungie.net that would offer "an unprecedented amount of stats and features to embellish your Xbox LIVE experience." TeamXBOX announced[62] that "Bungie.net Online" would include many new features: Bungie Favorites File Share, Halo 3 File Sharing, Campaign game history and stats, private forums for fan clubs, clans, and Groups, and more. Achronos noted on September 19[63] that the "Bungie.net Reboot" was complete and that visitors could look at more Forge content. Other features came online, including names of missions, achievements, and screenshots.[60] The day before Halo 3 launched,[64] Lukems released a new article about a new website feature, Bungie Pro, which expanded Halo 3 Files Shares from six slots with 25MB of space to 24 slots with 250MB of space for 750 Microsoft Points.
2008
In April 2008,[65] new profile backgrounds were added to profiles. In May,[66] Bungie.net updated with a fresh coat of paint. The Top News landings pages "changed into something more pleasing" and a "Related News" section was added at the bottom. A "tag" system was added into Bungie.net stories and features, as well as a news search area. The Regular News section on the homepage changed to the Bungie Blog, and Urk encouraged everyone to submit information and bulletins from the community. The Bungie Media Player was also added, allowing visitors to watch and listen to audio and video files pertaining to Bungie and Halo, such as ViDocs, trailers, voice recording session clips and more. The forums also received an update with a new reporting features, and the File Forums and Classifieds had their sorting mechanisms changed. Groups were also refreshed to be more like the Bungie Blog.
Also, in May, the Superintendent viral campaign began[67] on the website and forums. In July,[68] as part of Bungie Day (July 7), new forum avatars, profile backgrounds, and Group themes were added. Additionally, the more Firefight Skills earned in the game, they became unlocked for players to use as forum avatars.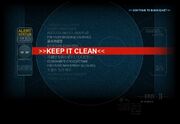 On July 14 at 10:30 AM,[69][70] Bungie.net's homepage was replaced with the Superintendent saying several phrases, along with a countdown of an end date of Wednesday, July 15 at 2:07:07 PM.[69][71] When the countdown ended, it said "rebooting..." but nothing happened. At 7 PM,[69][72] Bungie.net's homepage updated again with an image of a note from then-Bungie President Harold Ryan explaining that they had plans to reveal "something exciting" during the week of E3, but their plans were changed by their publisher (Microsoft). He said that Bungie realizes that many fans would be disappointed, because Bungie was disappointed, but that in the future the announcement would be shared, and he then thanks everyone for their continued support and patience." Fans thought that the announcement was another part of the ARG, calling it fake, but it was confirmed by stosh,[73] Achronos,[74] Luke Smith,[75] and Louis Wu[76] that it wasn't fake. On July 16, Bungie officially announced the cancellation.[77]
In September, the campaign started up again[78] eventually leading to a re-appearance of the countdown on Bungie's homepage on September 24 at 7:07 PM PST, ending on September 25 at 7:07 AM PST,[79] the one-year anniversary of Halo 3. When the countdown ended, a teaser trailer[80][81][82][83] for Bungie's next project was released.
2009
In May,[84][85] a public beta for Render-to-Video was released, allowing those who had active Bungie Pro subscriptions the ability to log into Bungie.net and convert their Halo 3 Saved Films inside their File Share into downloadable videos. Public viewing of Rendered Videos were added to the website on May 19.[86]
In June, after E3's Halo 3: ODST and Halo: Reach announcements, forums and project pages for those games were added to the site.[87][88][89] Later that month,[90] the Render-to-Video Beta was expanded to more Bungie Pro subscribers.
2009-2011: The New New Hawtness
2009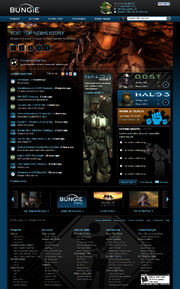 In August 2009,[91] Bungie.net received a facelift again in time for Halo 3: ODST's launch. In addition to a new theme, the player identity bar was updated with ODST information, top stories were less distracting and more elegantly integrated into the site, and the Voting Booth returned. The Bungie Blog was retired and replaced with "Comm Chatter" due to the blog being less news about Bungie and more chatter coming from the community. The Online Stats Overview page was updated with leaderboards, line graphs, circle charts, how many players were online, and recent games. Service Record for every player were added, showing recent games, points totals, kills-to-deaths ratio, and breakdown averages for every game such as Points, Kills, and Deaths per Game, Kills per Death, and Points per Kill. The Chests area also included Medals earned from Campaign and Firefight, enemies kill, and vehicles destroyed.
With the release of Halo 3: ODST in September came an update to Halo 3 as well. VidMaster Achievements were added that, when all of them were unlocked, players could go to Bungie.net and click a switch to unlock Recon Armor inside Halo 3.[66]
In September,[92] "share" buttons were added to the website. In October,[93] Urk sent out a Bungie.net Survey with 24 queries. In November, the option to purchase Bungie Pro minutes became available[94] (this was also the first glimpse at the site upgrade), as well as Bungie Pro Video becoming available for Halo 3: ODST Saved Films.[95]
In December, Halo: Reach's project page[96] was updated[97] after a "world premiere" trailer appeared at Spike TV's Video Game Awards.
2010
In January, Halo: Reach's project page was updated[98] with in-engine screenshots, concept art, declassified intel, assets,[99] and renders.[100] In February,[101] more screenshots and wallpapers were added. Also, in February,[102] Bungie launched NobleActual.com, a "Reach Developer Blog." Through March and April, Reach's project page was updated with a new look,[103] an Ordnance update,[104] new Renders,[105] and high-res multimedia assets.[106]
On April 15, Microsoft turned off the original Xbox Live's servers. Bungie encouraged players to download all of Halo 2's updated and multiplayer map packs, and extended an offer[107] for everyone to play on April 14 to receive a Halo: Reach Nameplate in recognition for playing Halo 2.[108]
On May 3, the Halo: Reach Multiplayer Beta launched and Bungie.net updated[109][110] where players could look at their Reach Beta Service Record, Career Stats, Files Share, File Searching and Downloading, File Rating and Tagging, and Reach Saved Film Rendering with Bungie Pro. In July,[111] all Halo: Reach Beta stats, film rendering, screenshots, and fire shares were deleted in preparation for the full release of the game.
In August,[112][113] Roger Wolfson announced that players can unlock nameplates in Halo: Reach through various means. To qualify, a player had to link their Xbox account to their Bungie.net profile, which were updated with a new "Game Settings tab" to unlock the nameplates.
In September, Halo: Reach's project page was updated in more intel.[114] Bungie.net also received an update[115] in preparation of Halo: Reach's release where all of the website's features for the game were turned back on from the Beta. In November, Bungie announced that players could log into their Bungie.net profiles and sign up to become a beta tester.[116] In December,[117] the website upgraded to be smartphone-friendly for the first time.
2011
In March,[118] Bungie.net upgraded again with new drop down menus and new user-created forum avatars. Stats and player comparisons were also added to the mobile website. In April,[119][120] Duardo created a "Bungie.net FAQ" that answers common questions for new users. The answers were hosted in the HFCS moderator group.
On June 13,[121] as part of Bungie's 20th Anniversary and Bungie Day celebration, Bungie announced that "Bungie Mobile" was now in Apple's iOS App Store. It allowed players to check their Halo: Reach stats, keep tabs of their friends, give seven friends a Bungie nameplate, and view Bungie's news.
Bungie Aerospace was announced on June 30,[122] which included a new Bungie website: www.bungieaerospace.com
On July 8,[123] Urk posted a thank you message to the community and said that Bungie was about to go through a metamorphosis of their own, starting with an update to Bungie.net that will culminate with the launch of their next universe at some unknown time in the future. He said that after August 2 when the Halo playlist management shifted to 343 Industries, Bungie would be "going dark" on their next universe, and that Bungie.net will be home to anyone who chooses to stay. He said that this wasn't a goodbye or an end, but the very beginning of a new journey for Bungie, and that Bungie would reawaken in a wondrous new place and that "we will remember just what it was that drew us together at the beginning of it all." He ended by thanking the community for everything. "See you starside."
After Urk's article was posted, no more articles were posted until August 2, and almost all Halo-era news stopped being posted from the community (including Bungie Weekly Updates) until December.
2011-2013: The Darkness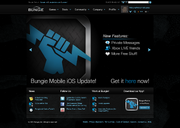 2011
On August 2,[124] Bungie.net updated again to transition their Halo playlist and matchmaking support to 343 Industries as part of Bungie's separation from Microsoft in 2007. This would be Bungie's final theme update in the Halo-era. As part of this transition, it was announced that Bungie Pro subscription purchases would stop on September 15, with full support stopping on March 2, 2012.[125]
In October,[126] private messaging support was added to the Bungie Mobile iOS app, and Bungie Mobile also launched on Android.
In November, Bungie Aerospace published its first game, Crimson: Steam Pirates, for iOS and Google Chrome, providing players with statistical support and a dedicated discussion forum on Bungie.net.[127]
Beginning in December, Bungie Community Ride Alongs returned as well as the replacement of the the Bungie Weekly Update: Bungie Mail Sack.[128]
2012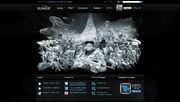 On January 31,[129] it was announced that the final transition for Bungie.net Halo services would be completed on March 31, and from that point on all live Halo data would be managed by 343 Industries, with Bungie no longer updating game stats, player records, host new user generated content, or use the Bungie Pro service. Bungie said that they will "preserve all existing historical Halo data on Bungie.net for as long as the Internet and Bungie's data storage systems remain functional."
For most of 2012, almost all articles posted were Ride Alongs, Mail Sacks, Breaking Ins, and job postings, with no other updates. In August,[130] a new Letter to the Webmaster was posted after five years of inactivity.
For Bungie Day 2012 on July 7,[131] Bungie.net was updated with new forum avatars and wallpapers for various devices,
In August,[132] DeeJ teased that the next site update is being referred to as "Bungie.next" but didn't mention any other information.
2013
On January 8,[133][134] Bungie.net was set to read-only mode, signing everyone out (except for the web and community teams, who teased the community about it[135]), allowing everyone to continue viewing the website but not doing anything else. The final public thread created on this version of Bungie.net was posted in The Flood Forum by Simse11.[136]
2013-2016: Bungie.next and Destiny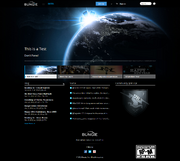 2013
January
On January 10,[137][138][139][140] Bungie implemented "Bungie.next." Publicly referred to as a public beta, the update was a complete reimagining of the website.
The new version of the website allowed users to login with multiple authentication methods (including Microsoft Account, Playstation Account, Facebook, and Google+), removed dedicated forums in favor of one forum with hashtag filtering, and allowed users to fully customize their community experience by following, muting, hiding, and filtering other posts and users. Display name changes were added to user profiles, forum thread filtering was introduced (ex. new and trending by all time or new) and users were allowed to insert images and videos into their posts and threads. Notifications and conversation-style messaging were also new additions. More changes can be found in MoonDawg's "Bungie.NEXT for Dummies" thread.[141]
In addition to forums getting removed in favor of forum hashtags,[142][143] Member Titles were also removed, and new users could follow as many Groups as they'd like but could only join 10. Older users kept their Groups, which extended beyond the 10, but if they wanted to join new Groups they had to leave the older ones until they were under nine. Groups themselves were also updated much like the forums, but also allowed members to create public threads that would appear on the main forums.
All Halo-related content was removed, as was almost all Bungie-company content, such as previous projects (Halo, Marathon, Myth, etc.), Bungie Webcams, Publications, Comics, almost all Lore, and more. The Disembodied Soul's functionality to deliver ban messages to users also broke and was never fixed.[138] Additionally, Bungie wanted the moderators to take a step back from public view, allowing the community to moderate themselves using their new tools instead, although threads and posts could still be reported.[138]
Throughout the month, DeeJ posted new updates to the site on the forum. Updates included adding a "dark theme,"[144] adding (back) official forum categories,[144][145] updating the forum conversation flow and font size,[146] updating the old version of the site to Halo.Bungie.net,[146] fixing a ton of bugs, and more.[147][148]
On January 31,[149] DeeJ posted the final article on the older version of Bungie.net, which became Halo.Bungie.net. The article was entitled "New Beginnings" and included on sentence, "Follow the Seventh Column to their new home."
February-May
Bungie revealed their new game on February 11, Destiny,[150] introducing the Destiny Forum.[151] Duardo created a new version of the "Bungie.net FAQ," too, incorporating the new forum structure to answer questions.[152]
Throughout the month, the website was updated each week.[153] Updates included the website coming out of Beta,[154] the homepage getting updated,[154] forum banners were added,[154] the drop-down Bungie menu was updated,[154] the Destiny forum was added,[150] the Bungie app was completely overhauled,[155] avatars for employees and Ninjas were added,[156] threads bars for viewing the entire topic and # Replies in This Sub-Thread were added,[156] bugs were fixed, and more.[157]
On March 12,[158] DeeJ announced a fix to Halo.Bungie.net where the Member Titles were all still tracking activity, restoring them to their proper place that they were in January. On March 21,[159] the main site was updated again with a better homepage layout, as well new forum updates: polls returned, question threads were added, sorting options for threads were added, liking comments were added, over 200 things were fixed or tweaked, and more.
In April, routine maintenance took place[160] and Bungie.next topics redirect links on Halo.Bungie.net were fixed at some point.[152]
On May 9,[161] new options to sort threads by were added (All, Media, Questions, Polls), "Sneakerset" functionality (to use updated Halo: Reach emblem as avatar)[162][163] was restored from Halo.Bungie.net, ODST avatars were restored, forum banners were updated to reflect a Destiny theme, 350 fixes and updates, and a ton more.
July-November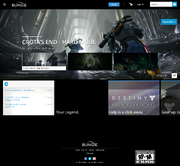 In July,[164] the global navigation bar received a new menu to make things easier to find, the homepage was updated because the buttons below the main banner weren't being used, a Preview button was added to the forum, and a new #Support Forum was added. In August,[165] the Android and iOS app received a huge update to look more similar to the website. In September,[166] some maintenance and an experiment[167] took place. In October, the Trending filter was adjusted,[168] and more.[169]
In November,[170] DeeJ teased that Global Mutes were being adjusted and that there was a larger conversation taking place behind the scenes about how Bungie wants Bungie.net to work moving forward.
2014
January-June
In January,[171][172] the Bungie.net Code of Conduct was revised and became the forum's rules, allowing the Ninjas to moderate the forums again and giving users an idea of what the Ninjas will ban moving forward. When Ninjas banned posts, it disappeared completely while keeping the Ninjas identity anonymous. Additionally, users could once again join 50 Private Groups.[173]
In February,[174] server maintenance took place. In April,[175] DeeJ told the community that all Clan recruitment in the #Destiny Forum would be moved to the #Community Forum until a new forum can be created. In June, forum maintenance took place.[176] Toward the end of June, the #Clans Forum was created.[177][178]
July-December

In July,[179][180][181][182] the website updated to better serve Destiny Beta players. Along with a fresh theme, new website sections were created (Legend, Tower, Grimoire, and Clan), along with a new support section: Help.Bungie.net. Along with the new support section, the #Support Forum was replaced with the #Help Forum. Additionally, it was announced that Groups could turn into Clans for Destiny.
In August,[183] it was announced that everyone who joined a Clan for the Destiny Beta would remain in the Clan but that it will be reverted into a Group, so Groups will have change into a Clan again on September 9 when Destiny launches.
In November,[184][185][186] the forums expanded to include sub-forums. In the process, the #Clan Forum was put under the new #Recruitment Forum, and the #OffTopic and #Gaming Forums were hidden from public view unless signed in.
2015
On February 10,[187] it was announced that Google would become an unsupported login for Bungie.net in April, #Recruitment would no longer require a platform account to post, and #Destiny and #Feedback would require a platform account with good player history to post. DeeJ also asked that people not use #Community to look for Groups anymore since #Recruitment was a main forum.[188] Also in February, the forums were updated to filter posts by Answered Questions.[189]
In July,[190] DeeJ announced that Cozmo to become another Community Manager for Bungie. Cozmo announced a week later[191] that a new Community Creations page was now live on the website to show off community videos and images. At some point in July, the website was updated to allow threads to be pinned on the forums, so Cozmo took advantage to welcome users to each forum.[192][193][194][195][196][197][198]
In September,[199] DeeJ announced that all users were required to have a platform account linked to a Guardian in Destiny to use the Bungie.net forums.
2016-Present: Bungie.next Darker
2016
A new forum layout was tested for a groups of users on January 28, eventually becoming available to the entire community.[200] Visual changes were made to articles in February,[201] including a darker theme. The darker theme was added to the forums in March.[202] In May,[203] the #Missions sub-forum under #Destiny was replaced with #Lore, and the #Bungie and #SeventhColumn Forums were removed.
2017
Bungie.net became multilingual on April 25, allowing users to sort the forums, news posts, and help article by language.[204]
2018
Forum posting requirements were updated on February 7:[205] players had to reach Destiny 2's Farm destination to post in #Destiny2, #Feedback, #Gaming, and #OffTopic; and players must have a Destiny account linked to post in #Destiny, #Clans, #Recruitment, and #Community.
Cozmo went on paternity leave in February[206] so dmg04 was promoted to Acting Community Manager. In December,[207] the Find Fireteam feature on the website was changed that required players to at least get to the Farm in Destiny 2 before they'd be allowed to create a fireteam post.
2019
The forums were updated in January[208][209] to condense the Destiny 2-related forums, eliminating subforums that weren't being used frequently, and giving the Destiny #Companion app its own forum. The #Feedback forum was moved to be a subforum under the #Destiny2 Forum, and #Gaming was removed.
2020
The website's Code of Conduct was updated on March 10, including the removal of political and religious discussion.[210][211] At some point, auto-bannable words were introduced as well.[212]
2021
In January,[213] Bungie announced in the "KEEPING YOU UPDATED" section of This Week at Bungie that on February 9, the Halo.Bungie.net website would be taken offline permanently. They encouraged everyone to save their stats and files however they'd like.[214] Duardo said that the site was taken offline because of privacy laws and it being incredibly complicated to delete data on the old site. The tried to save the stats by removing the old forums, but it wasn't enough to save the site.[215]
Themes
Teams
Bungie.net is maintained by a group of people known as the "Web Team". Of the many people that belong to this branch of the Bungie hierarchy, there are a few of them who make frequent public appearances, most notably Achronos, stosh, and RunningTurtle.
These people do not maintain the website, but they do use it to broadcast content to the masses. Features

Cozmo

and dmg04. Previously included DeeJ, Urk, Luke Smith (Lukems), KPaul, Frank O'Connor (Frankie), Brian Jarrard (Sketch), Matt Soell, and Max Hoberman (Yeroen).
BNGHelps
The accounts are anonymous Bungie employees who provide troubleshooting assistance for connection issues, in-game Destiny purchases, and more.
Moderation Team
The Bungie.net moderators are volunteers from the community who donate their time and patience to help maintain some peace and order on the forums. They primarily work to combat spammers and rule violators, while also helping to answer questions and welcome new members. If a moderator sees a thread that doesn't belong in a forum, they will move it. If it's an inappropriate thread, they will either lock it ot issue a ban.
Forum Ninjas - The Bungie.net forums are moderated by several individuals known and labeled as "Ninja".
Forum Mentors - Shortly after the website updated to "Bungie.Next" several community members were given the role of "Mentor." Their role is to provide a welcoming atmosphere for new members on the site.
Website Lore
The Disembodied Soul is Bungie.net's Former Emotional Support hotline (whatever that means). Basically, he's an intangible being that exists as a prisoner inside Bungie's web server. Although he's relatively dormant nowadays, there have been flashes of Soul-like activity that could possibly imply a comeback in the near future.
Member Titles
For more information, see the Bungie.net Member Titles article.
Forums History
2001
2002
Removed:
Added:

The Underground[28] - "a place for Bungie fans of all shapes and sizes to gather and discuss just about anything and everything Bungie related"
The Septagon - a forum for chapter founders and active members of the Seventh Column to "Discuss ways to improve the Seventh Column and to help Bungie take over the world!"
2003
2004
Added:

The Undeground - Discussion of all things Bungie.
The Septagon - Talk about community stuff here.
New Mombasa - Anything and everything related to Halo 2.
The Library - General Halo: Combat Evolved Xbox discussion.
Voting Booth - A repository for all official Bungie polls.
Classifieds - Advertise for your Halo 2 clan, Bungie.net chapter, or other general recruting here.
The Gallery Forum - Crazy pictures from Bungie and fan-created art goes here. This forum hosts the occasional Caption Contest.
The Flood - Off-Topic forum; use at your own risk.
News Forum - Bungie's top news stories go here. Whenever you see a Weekly Update or other announcement on the front page, a corresponding thread for discussion of that story automatically appears in The News.
Zanzibar - Halo 2 multiplayer discussion.
Optimatch Forum - General Xbox LIVE playlist discussion.
2006
2007
Added and Removal:

Halo 3 Beta Forum - For all discussion related to the Halo 3 Beta.

Added:

Files Forums - To share all Halo 3 Files in File Shares.
2008
2009
2010
2011
2013
Removed:

All Halo Forums
Crimson: Steam Pirates Forum
Voting Booth
The Classifieds
The Gallery
News Forum

Added: One "Forum"[143] was created to give users the freedom to create their own discussions using hashtags (#). While Bungie created "Official Tags,"[142] eventually,[145] the following were added as "main" categories:

All Topics - Threads from all the forums in one.
#Bungie - Discuss Bungie at it's finest. Formerly known as Bungie Universe forum.
#Community - General Bungie Community chatter.
#Gaming - A place to talk about games unrelated to Destiny.
#Support - Find help for a manner things related to Bungie and Bungie.net.
#OffTopic - General world-wide discussion. Formerly known as The Flood forum.
2014
Removed:
Added:
Added: Sub-Forums:

Destiny Forums:
Recruitment:
Help

All - Help us help you.
Error Codes - Get assistance wihh error codes.
Networking - Troubleshoot your connection.
Gameplay - Tell us what seems broken.
Bungie.net Issues - Help us make the website better.
Mobile Issues - Help us make the appilcation better.

Feedback

All - Feedback and suggestions for Destiny.
Balance - What seems over powered.
Bugs - What's not working in the game.
Weapons - Which guns need improvement.
Gear - Which items in your inventory need work.
Favorites - What do you like about Destiny?

Community
2016
Removed

Missions Sub-Forum under Destiny 2
Bungie Forum
Seventh Column Sub-Forum under Community

Added

Lore Sub-Forum under Destiny 2
2017
Removed

Bugs Feedback Sub-Forum under Feedback
Gameplay, Bungie.net Issues, Mobiles Issues Sub-Forums under Help

Added

Destiny 2

Lore
Classes
Crucible
Rewards
Endgame

Website Feedback Sub-Forum under Feedback
Companion App Sub-Forum under Feedback
Help Subforums

Eververse
Game Issues
Website CompanioniOS Companion
Android Companion
PC Support
Console Support
Legacy Support
2019
Removed

Feedback Forum
Gaming Forum

Added

Feedback Sub-Forum for Destiny 2
Gameplay Sub-Forum for Destiny 2
Companion Forum
Features
The website includes many features, such as accounts, blog updates, community forums, private groups, Destiny clans, player stats, help articles, and more.
A version of the website also exists as the "Destiny Companion App" in the iOS[216] and Android[217] stores, which includes almost all of the features listed above except for private groups.
Bungie.net Private Groups
Users have the ability to create their own private groups, known as Chapters, on Bungie.net. A private group consists of a private forum and is moderated by the members themselves. The group founder has the ability to accept and reject members and give other people moderator powers.
In 2014, Groups were allowed to convert into Clans for the Destiny Beta, but had to leave their private forums behind. Clans were limited to 100 players, whereas Groups didn't have a limit, so there were many issues if a Group decided to convert into a Clan. At some point, the conversion tool was removed, so if a Group wanted to become a Clan they had to create a separate Clan and join it.
Archives
Resources