Jurassic World: Dominion Dominates Fandom Wikis - The Loop
Play Sound

Bungie, Inc. (formerly Bungie LLC, Bungie Studios, and Bungie Software Products Corporation) is a video game developer and publisher based in Bellevue, Washington. The company was founded in May of 1991 in Chicago, Illinois, by Alex Seropian, who later brought in programmer Jason Jones.
The company is most known for its development of the Halo and Destiny series, as well as its charity work and mysterious lore. During the 1990s, Bungie was known as a Macintosh games developer, creating the Myth and Marathon series.
Previously, their studio was located in various suburbs of Seattle, Washington, including Redmond and Kirkland, and before that, San Jose, California and Chicago, Illinois.
History
The Beginning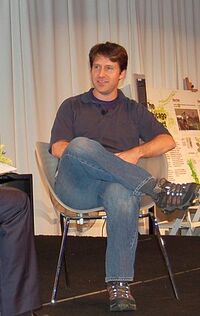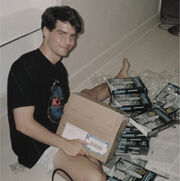 In 1990, Seropian self-published a Pong clone called GNOP! (Pong spelled backwards) for the Macintosh. The game was released for free, but Seropian sold the source code for $15[1]. In May 1991, Seropian officially founded Bungie Software Products Corporation to publish his next game, Operation: Desert Storm, which he packaged himself with financial assistance from family and friends[1].
At the University of Chicago, Seropian met Jason Jones in an artificial intelligence class[1], joining forces to publish Jones' game, Minotaur: The Labyrinths of Crete. Seropian handled the design and publicity of the game while Jones finished the coding, with help from Jones' friend, Colin Brent, designing graphics.[2] When the game was complete, they assembled Minotaur boxes by hand in Seropian's apartment.[1]
Due to Minotaur's success, the duo wanted to release a sequel in 3D. Discovering that Minotaur's top-down perspective didn't translate well, they developed a new storyline for the first-person shooter genre that became Pathways Into Darkness, which was released in 1993. Winning awards including Inside Mac Games' "Adventure Game of the Year" and Macworld's "Best Role-Playing Game,"[3] Pathways was Bungie's first commercial success, resulting in the company moving from a one-bedroom apartment to an office studio and hiring Bungie's first full-time employee, Doug Zartman in May 1994.[4]
The Marathon Era
Wanting to capitalize on Pathways' success, Bungie's next project began as a sequel to the game, but evolved into a new FPS game set in the future called Marathon.[5] The game would introduce elements that would become recurring themes in the Bungie experience – networked play, full 3D movement, state of the art graphics, and advanced, disembodied AI characters that aided the player.
On January 5, 1994, Bungie first demonstrated "Marathon" (later dubbed "Marathon Zero") at the MacWorld show in San Francisco, California. While it was faster and more elegant than Pathways, it didn't make much of an impact.[6] Bungie decided to overhaul the game, rewriting its rendering engine and creating a new plotline.[6] At the second MacWorld show on August 1, Bungie demonstrated the greatly revamped Marathon game. On December 14, the game was complete, and Jones and a few other employees spent a day at a warehouse assembling boxes so that some of the orders could be filled before Christmas.[4] On December 21, Bungie released the game to critical and commercial success, establishing the studio as a leading game developer for the Macintosh for bringing attention from press outside of the Mac gaming market.[4]
Bungie realized that a sequel was necessary, both because of the many additional features and enhancements the programmers had in mind, and because of overwhelming public demand. The team announced there would be a sequel to Marathon on July 19, 1995, entitled Marathon 2: Durandal. The sequel was released on November 24, and, far from being a cheap rehash of the Marathon story, distinguished itself by being a new game in its own right. Bungie soon announced that a port of the game would be released on Windows 95. This angered many Mac players, who felt betrayed that a Macintosh developer would work with Microsoft, resulting in Bungie receiving a flood of negative mail.[4] With Marathon 2 released, Bungie gained nearly 500% sales growth, and hired more artists, programmers, tech support, and marketing staff. This growth allowed them to release Marathon Infinity on October 15, 1996, which included more levels and a much larger plot then the previous two.
1997 - Bungie Publishing
In 1996, Bungie was contacted by video game company Crack dot Com to help them publish their new game, Abuse, on the Mac. The game was ported by Crack dot Com's Oliver Yu and published by Bungie on March 5, 1997. Also during that year, video game company Pangea Software contacted Bungie to publish their newest game, Weekend Warrior.
Myth, Bungie West, and Oni
Wanting to move away from first-person shooters, Bungie announced on December 6, 1996, seven weeks after Marathon Infinity's released, that they will be creating a new real-time tactical game in 1997, Myth: The Fallen Lords, for Mac and Windows. Bungie realized that thousands of players would pick up the game and test their mettle in online battles without reading the manual or dealing with complex network settings, so on October 14, 1997, Bungie announced it would configure a free Internet game server, called Bungie.net, to include every feature one could wish for to deliver one-click multiplayer gaming as quickly and easily as using a web browser. On November 5, 1997, Myth: The Fallen Lords was released.
The success of Myth enabled Bungie to change Chicago offices again and establish a satellite studio in San Jose, California, called Bungie West. The satellite studio operated from 1997 to 2001 and released a single game, Oni, on Mac, Widows, and PlayStation 2, in 2001.
At E3 on May 23, 1998, Bungie announced two new games in development: Myth II: Soulblighter (Bungie East) and Oni (Bungie West). On November 30, 1998, Myth II: Soulblighter was released with an improved graphics engine, new multiplayer maps and units, and a brand new story. Both games won several awards and spawned a large and active online community,[7] launching online forums on Bungie's website for the first time. However, due to a bug that caused the game to wipe all of the contents of the directory it was installed on instead of just the game, Bungie recalled the 200,000 copies and replaced the defective CDs with new ones, costing the company $800,000.[4]
As a result, in 1999, Peter Tamte, Bungie's then-executive vice president, was brought in to generate cash.[8] Bungie re-released some back-catalog products in collections (such as the Bungie Action Sack), while Take-Two Interactive took a 19.9% equity stake in Bungie and secured exclusive North American distribution rights to four Bungie titles, including Halo, Oni, and two undisclosed projects. In addition, Take-Two's Rockstar Games obtained rights to publish video game versions of these games.[9]

The Halo Era Under Microsoft
Halo: Combat Evolved
During Myth II's development, Marcus Lehto had joined the team and was immediately working on a small "side project" with Jones, codenamed Blam.[8] At the time, Jones wanted a real-time strategy or real-time tactics game, in the spirit of Myth but sci-fi. They wanted to one-up all of the other sci-fi RTS games, having vehicles that moved like vehicles and terrain that really mattered.
On February 15th, 1999, marathon.bungie.org started receiving letters from a mysterious entity from "cortana @ bungie.com." These seven letters, dubbed the "Cortana letters," continued until July. An eighth letter was eventually found in the 1.3 version of Myth: The Fallen Lords.
Tampte was a former Apple employee, and soon after joining Bungie, he called his old boss, Apple's then-interim-CEO Steve Jobs, and asked him to introduce their new game to the world.[8] Before the meeting, Jones and Joseph Staten met with Jobs about the game. Jobs didn't seem to be that impressed because Pixar could create dozens of suns, and Jones' immediately reply was that their game could render them in real time. Jobs told them that they were in, and on July 21, 1999, Halo was unveiled to the public during Macworld Conference & Expo's keynote address[10] by Jobs,[11] with Jason Jones and Staten explaining the tech and the story. At the time, the game was intended to be a third-person shooter for the Mac and Windows. Bungie later stated an even earlier development build of the game centered on real-time strategy and was "basically Myth in a sci-fi universe."[12]
At E3 2000, Bungie showed off a demo trailer of the game, using in-game graphics mixed with Marty O'Donnell's iconic musical score. The game didn't have any sounds in it yet, which was why the score was put on top of the action. O'Donnell said he and his team at Total Audio, including Michael Salvatori, had one weekend to create the score, and that his only direction came from Staten who told him that it should give a sense of ancient, epic, and mysterious.[8] The game was still in third-person, but the graphics had changed considerably[13] between the two demos, and a basic story appeared for why the aliens were fighting the humans.
Due to continued financial difficulties as a result of Myth II's launch, Tampte contacted Ed Fries, head of Microsoft Game Studios, about a possible acquisition. Fries only had two years to put together Xbox's launch portfolio, so he contacted Take-Two and negotiated an agreement with them to gain the rights to the Myth series and Oni, while Microsoft acquired Bungie, the rights to Halo, and Bungie's other games.[8] With the consent of the entire company, on June 19, 2000, Microsoft announced its acquisition of Bungie,[9] with Halo becoming a launch title for the Xbox.
The company moved to Microsoft's Millennium Campus in Redmond, Washingtons, and, over the next year, they overhauled the entire game. The game changed from third-person to first-person, the story was rewritten, graphics were updated and changed, and the game had to feel good using Xbox's gamepad controller. At the time, FPS games on consoles were rare because of controller inaccuracy. To solve this, Jaime Griesemer wrote code to discern player intent and assist the player's movement and aiming without being obvious. Player inputs showed the desired player movement rather than the movement players were actually making.[8]
As for the name of the game, a branding company was hired to come in and help create one. They came up with hundreds of names and it was decided that the name of the game would be "Covenant."[8] Paul Russel, an artist, didn't like the name because it "sounded like a bad '80s Hair Band" and came up with five or six alternatives, one of which was "Halo." No one liked the name at first because it was too religious and too on the nose because of the ring world setting, but Russel wrote it on a whiteboard wall. Jones was leaning toward "Red-Shift" but decided that "Halo" would be the name.[8] As a compromise to Microsoft, Bungie said that they could add a subtitle, so "Combat Evolved" was added to explain the futuristic setting and shooting the game featured.
Seropian said that Bungie had to incorporate new features to the game to take advantage of the Xbox, such as surround sound and cinematics. As a result, many features were cut from the game to make the release date, such as open-world maps, a lengthy campaign, and online multiplayer. To save time, Marcus Lehto suggested that they reuse campaign levels, adding directional arrows to them so players wouldn't get lost.[8] Four months before release, it was decided that the multiplayer still wasn't fun, so it was scrapped and rebuilt by those from the Bungie West Oni team who had moved to Washington.[8][14] The team was promised that, after launch, they could begin working on new Bungie project, codenamed Monster Hunter.
Seropian also said that the last 10% of the game felt like "impending doom of the 'tijuana mama game,'[15] meaning that it finished up incredibly hot before release date. Staten finished all 33 cutscenes on September 9, 2001, and O'Donnell and Jay Weinland only had three days to add music and sound, respectively.[8] On September 11, after the World Trade Center attacks had occurred, most employees still went into the office because of deadlines, including Weinland, but O'Donnell sent them home.[8]
On November 15, 2001, Halo: Combat Evolved was released worldwide. Reviewers praised the game, calling it "the most important launch game for any console, ever,"[16] and "it's easily one of the best shooters ever, on any platform."[17] The game received numerous Game of the Year rewards, including those of the Academy of Interactive Arts & Sciences, Electronic Gaming Monthly, Edge, and IGN.
A PC/Mac version of the game was released by Gearbox Software on September 30, 2003, to fulfill Bungie's promise from Macworld 1999.
Halo 2, Projects Cancelled, and Seropian Leaves
Almost everyone at the studio took at least a month-long break after Halo's launch, but some immediately moved over to the Phoenix team. Returning from break, there were no plans to create a Halo sequel, but everyone wanted to do so due to the amount of content they had to cut.[18] Jason Jones spoke to Marty O'Donnell about it, saying that, while he didn't like creating sequels, he "owe[s] it to everyone here."[8]
Jones, however, wasn't a visionary leader; no one helped the team focus on an overall vision, so a lot of discussions at the beginning of development happened in little groups that didn't talk with each other. Jones did, however, push for their next Halo game to have a strong online side, along with several others on the team.[18] Jaime Griesemer recalled that the team "tripled everything," rebuilding the game engine, changing the physics engine to Havok, and prototyping a system for stencil shadow volumes. For the first year of development, no one could play the game.[8]
The multiplayer team wanted to scrap the arena-based multiplayer mode and split-screen in favor of something more PvPvE called "Warfare," squad-based online battles between human SPARTANs and Covenant Elites, with players being able to call in airstrikes.[19] Max Hoberman believed this to be a mistake, and argued to keep the traditional multiplayer side because it was what kept Halo 1 alive long after release. Seropian and Jones agreed with Hoberman, and put him in charge of that feature. The team working on Warfare called the regular multiplayer a "party game," but in the end, Warfare ended up being scrapped entirely, and the "party game" became Halo 2's main multiplayer component.[8]
On the campaign side, there wasn't a clear direction either. Joe Staten wanted to focus on the Covenant side, not just on Master Chief, and already had a protagonist in mind, Dervish, who would later become the Arbiter. Staten wasn't to do the unexpected in the sequel and give people a new view of the Halo universe. Jones was only focused on big-picture moments, such as Master Chief standing on a space station and looking down at a battle, and for Captain Keyes' daughter to be angry with the Master Chief and trying to kill him.
At E3 2002, a Halo 2 announcement trailer was shown off, and Xbox general manger J Allard confirmed that Halo 2 was planned for release in Holliday 2003.[20]
During this time, O'Donnell was speaking to Pete Parsons (then-Microsoft executive at Bungie) about a bonus check they had received for Halo, and how they'd love to "go pirate" one day and either convince Microsoft to give the team more, or somehow leave.[8]
Seropian, then-CEO, left the company at the end of 2002 after realizing that he wanted something new and that Bungie would be working on Halo 2 for a long time,[8] so he moved back to Chicago with his wife to start a family.[21][22] He formed a new studio in 2003, Wideload Games, using a modified version of Halo's engine to create a new game, Stubbs the Zombie.
With Seropian gone, the team had to figure out how to work together, since he was the one to solve problems for everyone. Jones decided to become Phoenix's creative director and project lead while also working on Halo 2. He eventually formed a Halo 2 leadership team: Griesemer, Lehto, Chris Butcher, and Michael Evans. [8] The engineering team decided to use a stencil lighting model to create dynamic lighting for the game.
In February 2003, Bungie began developing a gameplay demonstration for E3 2003. In May 2003 at E3, Bungie showed off their Halo 2 demo, which featured the new lighting system, new weapons, new enemies, big open spaces, and more. The demo received rave reviews, however, upon returning back to the studio, Bungie realized that they would have to scrap it and completely redesign the campaign. The new lighting and graphics systems had to be discarded because the Xbox couldn't handle it, vehicle hijacking was only scripted for the demo and not an actual feature, and the level couldn't be used at all due to how big it was. During the demo, an employee had to delete objects after a player walked by them just so the demo wouldn't crash. [18]
In early 2003, another game, codenamed Gypsum, was being developed by a small team. After E3, it was cancelled, along with Phoenix and Monster Hunter, and the teams were folded into the Halo 2 team.[8] Jones returned and met with Staten and Paul Bertone to figure out a new play for Halo 2 while the team continued working on the game. What came out of their meeting were new missions with encounter beat moments from space to space, and a list of narrative beat moments. The third act was cut out completely, and planned vehicles, such as a Mongoose, an all terrain vehicle, and variants of the Warthog were discarded.[19]
While this was happening, Ed Fries had a meeting with senior leadership at Microsoft to decide when Halo 2 should ship. The game was already scheduled to launch in November 2003, but Fries was asking them to push it back a year. A vote was cast, and the original date stayed in place, so Fries threatened to quit on the spot. A vote was recast and they gave Bungie an extra year to create the game,[8] but the game had to be out by Holiday 2004 before Microsoft's new console, the Xbox 360, launched in 2005.[18]
Crunch, when a team forces themselves to work extended hours beyond a normal working day, occurred for many, many months and took its toll on the team. Many slept at the office for several days in a row, many relationships ended, divorces happened, people's bodies hurt due to the amount of stress they were under, and Jones took a long sabbatical to figure out if he wanted to make games anymore.[8][18]
In January 2004, Bungie ran an internal Alpha multiplayer test to much success, using the network code they would use for the game.[18] At E3 2004, Joe Staten showed off some of the game's multiplayer, and allowed it to be played on the show floor. Peter Moore, then-Microsoft executive, also showed off a new tattoo at the event, etching Halo 2's release date on his arm.[23]
In July 2004, a Halo 2 cinematic trailer was shown in theaters, starting the "I Love Bees" viral marketing campaign.[24] On October 11, 2004, Halo 2 was announced as having gone gold, meaning that the game was complete and that it was being shipped off to be printed onto discs.[25] Two week before that, Jones and Griesemer had been rebalancing all of the weapons in the campaigns. The weapons were shared with multiplayer, so the changes broke the game until a patch could be shipped after launch.
Halo 2 was released on November 9, 2004, on Xbox. A PC port, Halo 2: Vista, was released by gaming studio Hired Gun on May 31, 2007.
Halo 3, Bungie Day, and Independence
A few months after Halo 2's release, the team decided that Halo 3 needed to get made. They wanted to right the wrongs of Halo 2 while also ending the story of Halo and the Master Chief, and then move on to something else. Jason Jones went on sabbatical, coming back toward the end of Halo 3's development. The team decided to print out a cardboard cut-out of him and put it in the corner, using it during meetings.[8]
At the beginning, there wasn't a project lead, and Jones nor Pete Parsons (then-Microsoft executive at Bungie) gave someone the title, so in-fighting began. Staten ended up taking a sabbatical himself after fighting with Lehto, while Bertone took a break six months into production. Eventually, Max Hoberman became the multiplayer lead until he moved (Tyson Green took over), Paul Bertone and Rob Stokes become the campaign design lead, Marcus Lehto became the art director, and Jaime Griesemer became the gameplay design lead.
While this was happening, talk continued (from Halo 2's development) among a small team of employees about re-negotiating with Microsoft about profit sharing for Halo 3 and giving them a bigger bonus, or they would leave. Things came to a head, and the team told Microsoft that they would complete Halo 3 if Microsoft gave the company back to them. Microsoft agreed, however, they wanted three more Halo games, which was originally going to be Halo 3, filmmaker Peter Jackson's now-cancelled Halo Chronicles, and Halo 4. The games that Bungie eventually created were Halo 3, Halo 3: ODST, and Halo: Reach.[8]
Around 2005, Microsoft moved Bungie from the Millenium campus and into two buildings in Kirkland, Washington.[26]
While Staten was on sabbatical, he began helping out Ensemble Studios with the story in their upcoming game, Halo Wars, so that the story they wanted to tell wouldn't interfere with Bungie's story. He also helped explain the Halo universe to the movie studio production team for the cancelled "Halo" movie. After their first meeting, Guillermo del Toro was set to be the director and Jackson the producer. That fell through, so Neill Blomkamp came onboard. Blomkamp had WETA Workshop (Jackson's production company) create a fully-drivable and full-size Warthog, weapons, and armor. The movie would eventually be cancelled, but Blomkamp used these items to create three Halo 3 short films.
During this time, Bungie didn't have a lead writer for Halo 3, so a story committee was formed to create an outline based off of Halo 2's cut third act, but characters from Halo 2 were missing, including Lord Hood and Miranda Keyes, and there were no surprises. Marty O'Donnell wrote some plot points after watching the movie, Serenity, to make the player feel that the Master Chief was at risk. His outline killed off Miranda Keyes and Sergeant Johnson, and 343 Guilty Spark (who has killed Johnson), and that was incorporated into the story committee's outline.[8] When Staten returned, he worked with Stokes, to write up drafts and make the story as good as it could be.
As a result of Microsoft's new console launching in 2005, the Xbox 360, Halo 3 would launch only on that platform. The Xbox 360 took Halo 2's multiplayer features, such as matchmaking, having a friend list, sending messages, voice chat, and sending invites, and incorporated it into the system. This meant at Hoberman wouldn't be able to use any of those features in the game, so multiplayer would have to be rebuilt. He and his team spent a year getting feature parity with Halo 2 in the online feature set, mostly trying to figure out how to have party system in the game while the 360 was offering it separately on the console. Hoberman left Seattle in early 2006 and moved to Austin, Texas. Tyson Green took over as the multiplayer lead, while Homerman continued work on the online systems. He also starting working on DLC maps for Halo 2. Around Christmas 2006, he officially gave notice and started a new company, Certain Affinity, to continue working on DLC maps independently.[8]
While the story was being figured out during pre-production, Griesemer came up with five or six gameplay prototype improvements in the hopes that the team could incorporate a few into the game, which included the Scarab, equipment, and Flood that could change into different types. Because they all worked and people were invested in them, all of them were added.[8] Bertone also felt that the campaign needed something more competitive in it, so campaign scoring and medals were added. This was the foundation for what would become Halo 3: ODST's Firefight mode.[8]
On May 5, 2006, Frankie, Bungie's then-community manager, hinted that the team was working on a "big project."[27] The following week at at E3 2006 on May 9, Bungie announced Halo 3 with a real-time cinematic trailer telling players to "finish the fight" in 2007. In their blog post,[28] they called this "the third and final game in the Halo Trilogy" and "the best kept secret ever." They noted that everything in the trailer was being rendered in real-time on the Xbox 360, using the current version of their Halo 3 engine, and called out that the "HDR lighting, self-shadowing, GPU-run particle system and many other effects should make it intact (and more) to our final game," which didn't occur during Halo 2's development.
On May 8, 2006[29], then Bungie-president Harold Ryan and composer Marty O'Donnell formed a company together called Podophobia Entertainment, Inc.[30], to seemingly trademark "Destiny," a logo, with a description that read, "Computer game software; Computer game software downloadable from a global computer network; Video game software; Virtual reality game software." This was discovered in May 2011[31][32] after a disgruntled ex-employee at the time said that they were working on a game called "Destiny."[33]
On October 1, 2007[34], Bungie announced their independence from Microsoft to become a privately held limited liability company named Bungie, LLC.[35][36] In their weekly update,[34] Frank O'Connor explained that Bungie had been built to be creative, original, and to pursue ideas. Microsoft agreed and decided it was within both of the companies' interest to separate. Microsoft would retain a minority stake within Bungie and continue to partner with them on publishing and marketing both Halo and future projects, with the Halo intellectual property belonging to Microsoft.
Around this time, Jason Jones returned, and instead of working on Halo 3, ODST, or Reach, he, Griesemer, and a small team of engineers and artists began working on the game that was codenamed Tiger, which would eventually become Destiny.[8]
Bungie was more transparent about Halo 3's development than Halo 2's, revealing that the game was divided into single player and multiplayer builds, making debugging and testing quicker.[37] Multiplayer was previewed throughout 2006 and 2007,[38] and Bungie offered their first ever public beta test of the multiplayer from May 16-June 6[39], which included Saved Films and File Sharing four months before release. The first campaign screenshots appeared for the first time on July 6, 2007, [40] one day before Bungie announced their independence from Microsoft.
On July 7, 2007, Bungie completed their work with Microsoft to become an independent game studio again,[41] but couldn't announce it until October 5. Instead, Bungie created a blog post on their website entitled, "Love, Bungie"[42] that wanted to highlight the "seventh day of the seventh month in the seventh year" by telling people to log into the Xbox 360 to download free Bungie-themed Marketplace Game Pics and Dashboard themes. Also released were new Halo 3 wallpapers, and screenshots. This day became known as Bungie Day amongst the community and Bungie has celebrated the date ever since.
Halo 3 had several marketing campaigns that built up its hype up to, and including, "Iris", "Believe", "Landfall", and it's two other trailers that were released.
Halo 3 launched on September 25, 2007 on the Xbox 360. In addition to the campaign and multiplayer modes, new modes were introduced: Forge, Saved Films, Screenshots, Saved File Types, Theater, and more.
On October 5, 2007, Bungie announced[43] their independence from Microsoft, becoming a privately held independent company, Bungie, LLC, with Microsoft holding a minority equity interest. This separation went into effect on October 1.[44] At the time, the actual company name was "Arete Seven, LLC" (doing business as Bungie, LLC).[45][46][47][48][49]
As part of their independence, Microsoft would hold onto the Halo intellectual property, and Bungie had to release three more Halo games, which would eventually be Halo 3, Halo 3: ODST, and Halo: Reach. Bungie and Microsoft also intended to expand their partnership to include new IP created and owned by Bungie, which would eventually be Destiny, but Bungie decided to sign with Activision as their publisher instead.
Halo 3: ODST and Halo: Reach
Around 2005-2006, Marcus Lehto began working with a small team to start on "Halo 4," which would eventually become Halo: Reach, but due to Halo Chronicles falling through, Bungie needed one more game to finish their contract with Microsoft. Microsoft wanted Halo 3 campaign DLC, but Paul Bertone and Joe Station didn't want to reuse any campaign assets. Then Bungie-CEO Harold Ryan told Staten that he and Bertone had to create a game fast, had to use the Halo 3 engine, and would have no engineering support. With ideas from the cancelled Halo Chronicles in their heads, they came up with a story about a lone marine trying to find his squad, who had all been separated. This was the beginning of Halo 3: Recon (eventually renamed to Halo 3: ODST).[8]
At the 2008 Winter Pentathlon on January 30,[41][50] Studio Manager and CEO Harold Ryan revealed Bungie's declaration of independence, a document that looks strangely similar to a much more famous one, and every full-time employee at the studio was asked to sign it. The "Seven Articles of the Bungie Constitution" were born.
Not many employees wanted to work on Recon due to the lack of a big monetary benefit, so Staten and Bertone had to fight to keep what resources they had, including the employees who were working on the game. The story was already set, but the team decided to use "film noir" storytelling instead of the linear storying Halo 1-3 had, including changing the music from orchestral to jazz.
Before E3 2008, Bungie was scheduled to reveal their newest game, but Ryan announced that the revealed was canceled.[51] On October 10, announced their newest Halo game through an announcement trailer. The game was a prequel and expansion to Halo 3 titled Halo 3: Recon.[52] The Ghost Recon game series team was upset with the name, so on November 25, 2008, Bungie announced that the game would be known as "Halo 3: ODST."[8][53]
The team created a band new Halo mode: Firefight, which allowed players to fight against wave after wave of enemies who grew in intensity and difficulty. O'Donnell pushed for the mode to be created, and Bertone said that the waves of enemies in the Truth and Reconciliation level in the first Halo and the campaign scoring in Halo 3 is what led to the creation of the mode, with a prototype created by Tim Williams.
The original plan was for ODST to be released in the spring of 2009 at $30, however, Xbox leadership decided that the game was bigger than an expansion and wanted to charge $60 while releasing it during the 2009 fall season. As a result of this extra time, the team spent months tweaking, tuning, and polishing. This also allowed the team to insert a side-story into the game, Sadie's Story, an ARG-type of story created by Halo 2's 42 Entertainment who had created the I Love Bees ARG.[8]
Halo 3: ODST was released on September 22, 2009 on the Xbox 360. As a teaser, Bungie created a poster within the game entitled "Destiny Awaits." No one realized it was a teaser until shortly after Destiny was announced.
During brainstorming sessions for Halo 4, it was decided that the team didn't want to continue with Master Chief's story, and instead decided to create a prequel to the first Halo game.[54][55] They figured out that they wanted to tell story of Reach, a human colony world in the Halo universe that got "glassed" (destroyed) before the event of Halo: Combat Evolved. The knew this was similar to the story of the Titanic ship that sank, where everyone knew what would happen in the end, so they had to figure out how to get people to care for the characters. Marcus Lehto, the project lead, and other designers drew influence from The Magnificent Seven and Saving Private Ryan.[8]
At E3 2009 on June 1, 2009, Bungie and Microsoft revealed Bungie's last Halo game in the franchise, Halo: Reach,[56] with a press release announcing an invitation to an open multiplayer beta would be released in 2010.[57] Around that same time, Microsoft was creating a new division to take over the Halo franchise, 343 Industries, with Frank O'Connor (then-Bungie's writer for Halo 3) taking on the role of creative director.[58]
Throughout development, Bungie slowly started moving to their new studio in Bellevue, and as each team finished, they would move, leaving only a skeleton crew at the end of development to complete the game.
Halo: Reach was released worldwide on September 14, 2010 on the Xbox 360.
On March 31, 2012, Bungie shut down their Halo stat tracking on their website, completing their transfer of the Halo series to 343 Industries.

The Destiny Era
Activision and Bungie Aerospace
Sometime around late-2007, Bungie co-founder Jason Jones returned from a sabbatical, and instead of working on Halo 3, ODST, or Reach, he, Jaime Griesemer, and a small team of engineers and artists began working on the game that was codenamed Tiger,[59] which would eventually become Destiny.[8] At the time, Bungie wanted to create something different from Halo and focused more on fantasy, creating designs for knights, swords, and sorcery with a white city on a hill. However, a lot of employees had joined Bungie to work on Halo and science fiction games, so they ended up combining the two genres together.[60]
On May 8, 2006[29], then Bungie-president Harold Ryan and composer Marty O'Donnell formed a company together called Podophobia Entertainment, Inc.,[30] to seemingly trademark "Destiny," a logo, with a description that read, "Computer game software; Computer game software downloadable from a global computer network; Video game software; Virtual reality game software." This was discovered in May 2011[31][32] after a disgruntled ex-employee at the time said that they were working on a game called "Destiny."[33]
In April 2010, "Arete Seven, LLC" (doing business as Bungie, LLC) officially changed its name to "Bungie, Inc."[49]
On April 29, 2010, Bungie announced that it would be entering into a ten-year publishing deal with Activision-Blizzard for Bungie's next action game series (Destiny), under which Bungie would own the IP and retain control of the game development cycle while Activision would have a 10-year license to publish all video games created around that franchise on multiple platforms.[61][62] Bungie said that Jason Jones had already begun laying the groundwork for the new game with a core team.[63]
On June 30, 2011, Bungie announced its Bungie Aerospace project, which was intended to provide independent game developers with publishing, resources, and support.[64] In November, Bungie Aerospace published its first game, Crimson: Steam Pirates, for iOS and Google Chrome, which was developed by game developer Harebrained Schemes.[65] Bungie also provided players with statistical support and a dedicated discussion forum on Bungie.net.[66] As of August 2021, this is Bungie Aerospace's only published game.
Sometime in 2011, Marty O'Donnell began working on the score for Destiny, deciding that he and Michael Salvatori would compose the score for the entire franchise at once.[67] To begin, they would create a prequel soundtrack entitled "Music of the Spheres" that would be released shortly before Destiny's release. During development, they were assisted by Sir Paul McCartney who created a song specifically for Destiny entitled, "Hope for the Future."[68]
Bungie celebrated its 20th anniversary on August 3, 2011, by releasing a ViDoc: O Brave New World.[69]
On February 11, 2013, Bungie announced their newest game, Destiny through a video documentary and reveal trailer entitled Pathways Out of Darkness.[70][71] An alternate reality game (ARG) began the same day on Bungie.net. An Alpha Lupa forum account released cryptic images and messages over the next seven days that the community could solve prior to February 17 where more information would be released. Once solved, users could download an MP3 track by O'Donnell and a completed image of the solved puzzle.[72] Based on images of the ARG and Music of the Spheres, it's hypothesized that this was an ARG for that prequel soundtrack rather than for Destiny itself.
At E3 2013, an official trailer for Destiny was shown off at Sony's Press Conference.[73] Shortly after the trailer was released, O'Donnell tweeted that the trailer hadn't been made at Bungie, but had been made by Activision instead,[74] noting that the music wasn't created by him and threatening fellow employees to not share it. This led then-CEO Harold Ryan and others on the management team to file a complaint against Activision, but it was overruled. O'Donnell was given a poor performance review due to his tweets.[67]
During development, Joseph Staten and his team were tasked with writing the game's story. In July 2013, a two-hour "supercut" of the complete story was put together for Bungie's leadership, comprising cinematics and major story elements. They reacted negatively, saying that it was too campy and linear, and completely scrapped the story to be rebuilt. Jason Jones created an "Iron Bar of meetings sometimes in August, where he and other creators such as Christopher Barrett and Luke Smith created a new plot, overhauling the story to be less linear and stitching together pieces of encounters that had already been created. The way destinations and enemies were introduced completely changed, some characters were overhauled, and most of the dialogue had to be rewritten. In order to make Destiny more open-world, the "Director" was created to allow players non-linear access to destinations. A lot of Staten's backstory was repurposed into lore called "Grimoire."[75]
On September 24, 2013, Bungie announced that Staten had left Bungie to "tackle new creative challenges," thanking him.[76]
As a result of the game's revisions, the game's release date was pushed by from September 2013 to March 2014,[77] and then again[75] to September 2014.
In February 2014, due to internal arguments with O'Donnell, Bungie drafted a termination agreement where O'Donnell could continue working on the game until his work was complete - no later than July 31. O'Donnell declined to sign it but agreed to continue working.[67] On April 11, Bungie's board of directors terminated O'Donnell without cause, wishing him luck in his future endeavors.[78][79] A legal battle between him and then-CEO Harold Ryan began shortly after, which was resolved in 2015 in favor of O'Donnell.[80]
At E3 2014 in June 2014 at Sony's Press Conference, a new Destiny trailer was shown off, announcing the September 9, 2014 launch date.[81] Another trailer was created where Jason Jones gave a thorough breakdown of what to expect in Destiny, and announcing that a public beta would take place take place beginning July 17.[82] After E3, a Destiny First Look Alpha took place for limited public availability from June 12-15.[83][84]
Destiny was released worldwide on September 9, 2014 worldwide (11th in Japan) for the PlayStation 3 and 4, and Xbox 360 and Xbox One. Per their contact with Activision, Bungie was to release disc-based sequels to the game every second year up until 2019.[59] Reviews for the game were mixed due to the game's story and it's style of delivery. The game received a 6/10 from GameSpot[85] and Polygon, 3/5 from Giant Bomb[85] and The Escapist[85], a 7.8/10 from IGN,[86] and an 8/10 from Official Xbox Magazine.
Three months later on December 9, Destiny's first expansion, The Dark Below, was released. On May 19, 2015, the next expansion, House of Wolves, was released. On September 15, the third expansion, The Taken King, was released. This expansion was showcased at E3 2015 and overhauled many systems within Destiny, including new subclasses, more loot, Collections, better quest tracking, Artifacts, new locations, and more.
On January 27, 2016, Bungie announced that its Board of Directors had appointed Pete Parsons to the role of chief executive officer, and Harold Ryan would be stepping down as studio president.[87][88]
A sequel to Destiny was supposed to be released in 2016, however, due to the game being rebooted, it was pushed to 2017.[89] Instead, Bungie decided to create a fourth expansion entitled, Rise of Iron, which released on September 20, 2016.
On December 8, 2016, Bungie announced a partnership with Vicarious Visions to "expand" the Destiny universe.[90]

Destiny 2, NetEase, Activision Split, Studio Expansion, and 30th Anniversary
Work began on Destiny 2 in November 2014, shortly after the release of the original game.[91] In May 2016, it was reported that Destiny 2 had been "rebooted."[89]
Destiny 2 was officially revealed on March 30, 2017.[92] A beta for Xbox One and PlayStation 4 lasted from July 18 through July 23, with a PC beta lasting from August 28 to August 31.
Destiny 2 was officially released on September 6, 2017 on the Xbox One and PlayStation 4. On October 24, it was released for PC through Blizzard.
Curse of Osiris, Destiny 2's first expansion, was released on December 5, 2017. On May 8, 2018, the next expansion, Warmind, was released.
It was revealed in June 2018 that NetEase, a Chinese online gaming company, invested more than $100 million in Bungie, gaining a minority stake in the company and a seat on its board of directors.[93]
A third expansion for Destiny 2 entitled Forsaken was released on September 4, 2018. During an Activision earnings call, Activision COO Coddy Johnson said that Activision wasn't happy With Forsaken's sales, promising investors a faster content model and new forms of monetization for the game.[94] In response, Bungie's Destiny 2 Game Director Luke Smith tweeted that Bungie wasn't disappointed with Forsaken and that, going forward, building Destiny for players who love it is and will remain Bungie's focus.[95][96][97]
On December 4, Destiny's fifth expansion, Black Armory (renamed to Season of the Forge) was released.
On January 10, 2019, Bungie ended its publishing deal with Activision, ready to publish on their own.[98][99] Bungie retained all rights to Destiny and Activision transferred all publishing rights for Destiny to Bungie. Due to the deal ending, Bungie's partnership with Vicarious Visions and High Moon Studios, who both had been working on Destiny 2 content, also ended.
Joker's Wild (renamed Season of the Drifter) was released on March 5. Penumbra (renamed to Season of Opulence), was released on June 4. Destiny 2's next big expansion, Shadowkeep, alongside Season of the Undying, was released on October 1, 2019. Seasons Dawn, Worthy, and Arrivals were released from December 10-November 10, 2020. That same day, Beyond Light was released. Seasons Hunt, Chosen, Splicer, and Lost were released through February 22, 2022.
On February 18, 2021, Bungie announced preparations for their future with a studio expansion at their Bellevue office, key talent investments, new board members, and its first international office in Amsterdam by 2022.[100] These expansions will give Bungie more support with additional staff for Destiny and Destiny media outside of video games, as well as upcoming projects that Bungie expects to release by 2025.[101][102]
Bungie celebrated its 30th anniversary as a company on Bungie Day 2021 (July 7).[103] Additionally, on August 24, alongside their reveal of Destiny 2: The Witch Queen, Season of the Lost, and Destiny 2: The Final Shape, they announced their Destiny 2: Bungie 30th Anniversary expansion.[104] On September 9, Bungie celebrated Destiny's seventh anniversary and sharing some details about behind-the-scenes issues that took place during Destiny's live reveal at E3 2013.[105]
On September 27, 2021,[106] Bungie signed a lease for two floors in downtown Seattle at the 2+U tower for 300 employees due to more than 30% of Bungie employees living in Seattle (which was about 1/3 of their company). The decision was made in the middle of the COVID-19 pandemic while their Bellevue office was under construction, giving their employees more flexibility around living options and commute. This decision was also in-line with their studio expansion plans.[100]
In December, Bungie released their newest Destiny 2 expansion: Bungie 30th Anniversary Pack. The expansion was a celebration of Bungie's 30 years in gaming and included several weapons, armor, callbacks, hints, and more that were inspired by their past games. The in-game lore reason for these items appearing is due to Xûr and the Starhorse hosting the Dares of Eternity game show, giving you rewards and treasures from across the paraverse - realities different from our own. The location of the activity is called Eternity and is a plane that exists between realities, where the paraverses converge. With the paraverses converging, the idea is that each of Bungie's games/series is in a separate universe, and Bungie has created a multiverse for their games and series.
IGN Scandal
Three days later, on December 10,[107] IGN released an article that shared accounts of the studio's work culture from 26 current and former employees who worked at Bungie within the last decade. While Bungie had shared publicly about its desire to push back toxic work culture earlier in the year (in response to Activision-Blizzard's scandal,[108] including introducing new initiatives and hiring a diversity and inclusion director,[109] the employees shared experiences of "overt sexism, boys' club culture, crunch, and HR protection against abusers, as well as more complex stories of microaggressions, systemic inequalities, and difficulties in being heard." They also shared they they, "despite their own hurts, truly believe the studio is slowly but steadily improving, are candid about the immense challenge of trying to turn such a massive ship in a better direction, and whose accounts of change line up with statements made to IGN by [Pete] Parsons" in the article.[107] Most accounts were from individuals who were close to or part of the narrative team, sharing that issues developed as far back as Destiny (2014).
In response, Bungie-CEO Pete Parsons released a statement,[110] apologizing "to anyone who has ever experienced anything less than a safe, fair, and professional working environment at Bungie. I am not here to refute or to challenge the experiences being shared by people who have graced our studio with their time and talent. Our actions or, in some cases, inactions, caused these people pain. I apologize personally and on behalf of everyone at Bungie who I know feel a deep sense of empathy and sadness reading through these accounts."
He then shared many actions that Bungie had taken over the years to address its culture, and he confirmed with IGN that people had been let go. "We believe the people whose behavior warranted removal from our company have been terminated or are no longer working for Bungie, but if new information comes to light – whether through this story or by named or anonymous people coming forward – we will act on that information and investigate with integrity," he said.[110]
The Sony Era and Becoming a Global Multi-Media Entertainment Company
Bungie Joins PlayStation
On January 31, 2022,[111][112] Bungie and Sony announced that Bungie would be joining the PlayStation family. Jim Ryan, president and CEO of Sony, said that Bungie "will remain an independent and multi-platform studio and publisher" and that "Bungie's world-class expertise in multi-platform development and live game services will help us deliver on our vision of expanding PlayStation to hundreds of millions of gamers."
Bungie CEO Pete Parsons said, "we have found a partner who unconditionally supports us in all we are and who wants to accelerate our vision to create generation-spanning entertainment, all while preserving the creative independence that beats in Bungie's heart. Like us, SIE believes that game worlds are only the beginning of what our IPs can become. Together, we share a dream of creating and fostering iconic franchises that unite friends around the world, families across generations, and fans across multiple platforms and entertainment mediums. Today, Bungie begins our journey to become a global multi-media entertainment company." Parsons said that Bungie is continuing to development new worlds, and that Bungie will remain in charge of its destiny.
It was reported that Sony purchased Bungie for $3.6 billion,[113][114][115] with $1.2 billion for the retention of current employees,[116] and that the deal had been in the works for nearly half a year.[117] Some employees would receive "roughly a year's worth of income" in compensation - though not all at once. [118]"Employees will receive 50 percent of their equity payouts when the Sony deal closes and 50 percent over the next few years."[118]
Sony executive Hiroki Totoki said Bungie would aid PlayStation in Sony's major expansion of live service game development. "The strategic significance of this acquisition lies not only in obtaining the highly successful Destiny franchise, as well as major new IP Bungie is currently developing, but also incorporating into the Sony group the expertise and technologies Bungie has developed in the live game services space," he said.[119][120]
The Witch Queen
On February 22, 2022, Destiny 2's latest expansion, The Witch Queen, was released alongside Season of the Risen.

Games
Developed and/or Published:
Upcoming
Other
Logos
1992
1994-2009
2009-Present
Website
Iconography
External links
Trivia
Bungie Studios' former office building in Kirkland was sometimes referred to as Bungie Towers.
Related Links
External Links
References